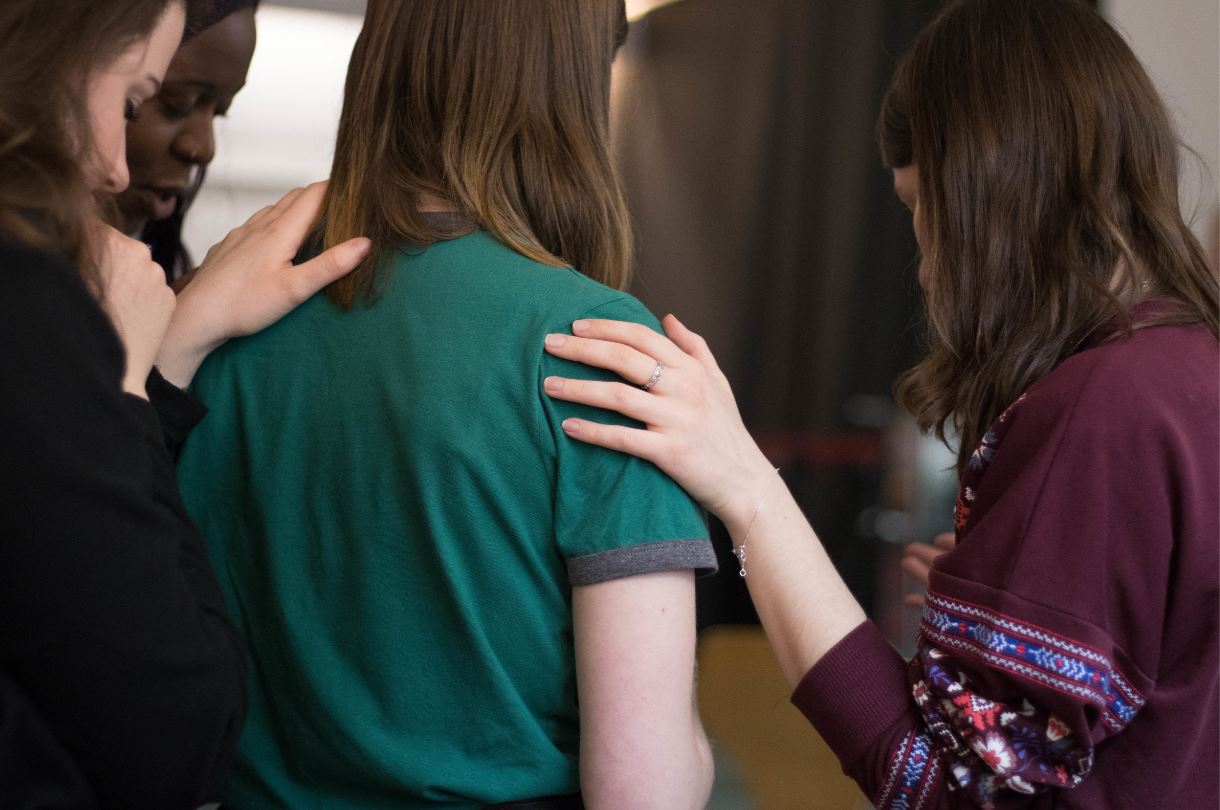 "The retreat helped reveal the things I have been holding and carrying around about myself all of my life."
- Hope Thrives Retreat Guest
Hope & healing Retreat Weekends
We offer weekend retreats four times throughout the year and two one-day retreats for adult female survivors (age 18 or older) of childhood sexual abuse. Attendees gather at a safe retreat center in the beautiful foothills of Georgia to reflect, connect and heal in an intensely uplifting spiritual environment.
Retreats offer:
A safe environment for survivors to experience the love of God and take steps forward on their healing journey – body, soul and spirit

Core issues for survivors are addressed in a context of one to one support from a trained team of peers, many of which are survivors

Biblically-based interactive workshops and small groups that restore hope and foster the healing and recovery process

Biblically -based curriculum on topics such as the power of forgiveness and the importance of the word of God

Mentoring and support from other female survivors who understand the damage caused by the abuse as well as the path to a brighter future

The opportunity for survivors to openly share their thoughts and concerns in a safe and empathetic environment
Cost to Attendees of our Retreats:
Due to the generosity of our founders and donors, survivors attend the weekend retreat and after aftercare program for free. Participants are responsible for travel to and from location. All food, lodging, and services are provided free of charge

Visit our FAQs
Retreat Testimonials
"The retreat helped me to learn to rest in my Father's arms. I feel like a big weight was lifted."
" It helped me to surrender, gain peace, and reduce stress."
"The retreat opened my eyes to Gods plan and purpose for my life."
"I got to see and experience God in a way I never have before. I was able to release and find relief."
Hope & Healing Day Conferences
In addition to our weekend retreats, we offer survivors the opportunity to attend a one-day conference to help them begin their healing journey.
aftercare Freedom Program and Celebration Conference
Our 12-week aftercare program meets weekly and acts as a bridge between retreats to help survivors navigate and maintain the freedom experienced during the weekend retreat, when normal activities resume in life. This program is essential to help survivors transition away from destructive environments that contribute to their pain. The Freedom Groups occur between the four quarterly healing retreat weekends and walk through our Freedom Workbook curriculum.
Benefits of the Freedom Groups:
Nurtures one to one peer relationships in a small group setting

Provides continued support after weekend retreat

Tailored interactive Bible-based curriculum

Facilitated by survivors for survivors

Builds a community of peer to peer accountability and support long after program is completed

Equips participants with Biblical truths and continually be challenged by accountability partners

Includes a celebratory event via a two-day celebration conference, the Freedom Conference, for all participants who share the successes and changes implemented in their lives after participating in a Freedom Group
Our Curriculum
Contact us to learn more about our aftercare curriculum, the Freedom Workbook
Aftercare Resources
We provide referrals to our valued network of trusted partners for psychological therapy and additional resources. At Hope Thrives, we know the recovery from child sexual abuse is a journey with many turns. We understand that survivors often need areas of service that we cannot provide. That reality is why we partner with other organizations that benefit our retreat attendees. The needs of the survivors and their families often include basic things like medical or psychological help, shelter and food. We bridge our services with trusted partners who provide different services in order to extend the continuum of care to survivors and their families.
Volunteer Trainings
We offer one-day trainings throughout the year for those who would like to serve as retreat volunteers. Please contact Hope Thrives to learn more and request an application.
Please fill out our contact form here for all volunteer inquiries.
Upcoming Volunteer Trainings
Coming soon